I never understood why my dad plugged in ear-buds and instead of blasting classic rock, filled his head with words. Audiobooks? Really dad? I wasn't even budged by a statement by Stephen King to effect of …audiobooks are really the only way to truly experience a book (somewhere in the book "On Writing" if I remember correctly.) Where an admired father and rock star author couldn't sway me, a new job with a three-hour-a-day commute did. In 2001 I discovered the alternate realities of audiobooks and my droll commute morphed into all manner of fantastic, crazy worlds.
Now I enjoy them so much, I hold off reading the best books. It takes me a lot longer to get through them now but I think that's one of the reasons I do it. I read too fast. I get anxious to get to the next paragraph and can blast through the current without really processing anything. You can't do that with an audiobook because it all comes at the same even pace, like a morphine drip after surgery. Drip, drip, drip. Getting you high on excitement only to drop you into the despairs of sorrow. Exciting, boring, detailed…you can't hop over any of it. And being spoon fed like this makes the images, characters, and ideas pop out in vivid detail because my mind slows down. Maybe that's what Stephen King was talking about.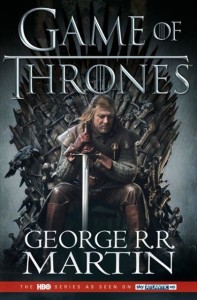 The best audiobooks you've already heard of because they are the books you can't put down at 12:30am on a work-night. But even a New York Times bestseller can die a horrible, miserable audiobook death if not matched up with the perfect voice actor. A great-book-turned-audiobook can still be enjoyable with mediocre reader. But it's like sitting on a hard backed chair in an large auditorium while a boring speaker tells an interesting story. It will keep your attention you'll constantly move to sooth your aching butt and stiff back. A skilled reader, however, will have you relaxing under a starry night while a campfire pops and cracks. In the flickering shadows, an old man with a bushy beard waves his arms and in his raspy, cowboy voice recounts the legend of the lost gold mines in the hills behind you. You want the old cowboy.
I've listened to hundreds of audiobooks, some good, others not so much. Being in the middle of one of the best is like taking a mini vacation every morning and again every evening on workdays. I get excited to get in the car early in the morning and again after a long day. How often do you check traffic before leaving work and cheer to see it is backed up for 10 miles? If you know The Game of Thrones is waiting, you'll confuse your coworkers huddled in the nearby cubicles with your exuberance. One tip: keep your best audiobooks for the commute. Turn it off no matter how much you'd rather just sit in the driveway and listen for another hour (guilty!). Do this and I promise you will often love your commute.
I wish I could remember all the great books I've listened to but my mind isn't as keen as it once was. Where I used to quote movie lines after one viewing, now I see a title and can't even remember if I've already seen it or not?
"Honey, Have I already seen "Billy Bob Drinks from the Dirty Well?"
"Yes, we watched that with your brother!"
I don't remember, of course, but I know she's right. She's always right.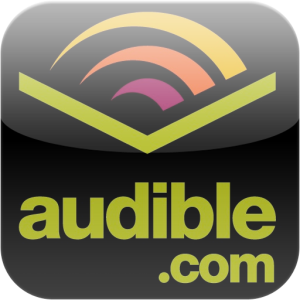 My girls say it's because I cooked on aluminum pans and put plastic containers in the microwave. Whatever the case, I can't spout off my favorites over the last 15 years. I suggest you start with the Audible Award Winners. Look over those lists and find one that interests you for a great starting place. And as a bonus, they'll give you a free book if you try them. You can't go wrong because you can always leave the club before you are billed and you'll get to keep your free audiobook!
In addition to Audible, my local library has a great selection. I can check out, download, and start an audiobook right from the parking lot of the grocery store while my wife dashes in for a gallon of milk. Hey! Don't criticize me! She likes to run into the store! Check with your local library and an app called Overdrive.
I can throw out some recent favorites. Lately I've been listening to a lot of fantasy. I like all types of genre's and tend to jump around a lot but since fantasy is fresh on my mind, that's what you'll get:
I didn't find the Westeros in the bookstore or on HBO. I stumbled upon it because the audible reviews said it was good and I needed a new book. Little did I know that I was beginning what would later become my favorite book of all time (and then the TV series too!). Not only is George R. R. Martin beyond incredible as an author, Roy Dotrice nails his performance like an Academy Award winning actor (although he isn't). Currently, there are five books in the series and they used a new reader for book four and it just wasn't the same for me. They later brought Roy back to re-record, but it still wasn't the same. I think it had been too many years since he'd sung to the tune of Fire and Ice. Names were pronounced differently, voices weren't the same, and it just didn't have the same feel. But books 1-3? You won't get any better! This audiobook series also hooked my oldest daughter who called me in tears at various times during the story. She is such a sweetheart.
I listened to the first book by Rupert Degas and was thrown completely off when I started the second and found a new voice waiting for me. It wasn't the same. After a couple hours I just couldn't continue and was relieved to find Rupert had also recorded a version of book 2. I have no idea why there are two different versions. But this, too, is a top notch story paired with a reader who does it justice. This is the book I used to hook my youngest daughter on audio books. It worked.
I just recently found Mistborn and am currently listening to Book 2. I've had a blast with this one and am glad another book is waiting for me on the other side. This will keep my commute happy for another couple months.
You've never read a book like this, I'll tell you that now. I somehow screwed it up by starting in the middle of the book. I don't know how it happened but even with the blunder, I had a great time with it. One bonus with starting with the second half is that I finished and realized I wasn't done. Listening to the first half answered a ton of questions! I shared a hard copy with my family and they burned through it like wildfire. My daughters devoured it in days, my son shocked us all with a 24-hour reading marathon (he rarely reads), and then my wife cozied up to it. We are all huge fans.
I also remember enjoying The Traveler, The Road, just about anything by Dan Brown, Into the Wild, the Incarnations of Immortality series, The Blade Itself, the Harry Potters, Hitchhikers Guide to the Galaxy (BBC Version), and the list goes on and on. I'm know I'm leaving out some of my favorites. Blame the Tupperware for the loss but thank Stephen King and my Dad for the rest. Audiobooks rock!
If you have a favorite, let me know in the comments!