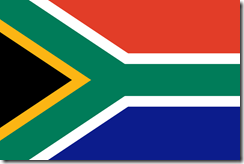 Its been a while since I posted. Between moving into the new house, cleaning the old house, and making final plans for my trip to South Africa I haven't done much else. Our departure date is now a mere week away. It still seems a little unreal. Since the day we bought our tickets and made our reservations at the parks, nearly six months ago, it has always felt quite distant. It may not be until we actually lock in our seatbelts on the plane that the reality hits me. Curtis and I hope we'll be able to post some updates during the trip.
Our first few days will be in Kruger National Park general campsites (Punda Maria, Mopani, and Satara). As part of our stay, I have scheduled night drives and, hopefully, a bush braai (this reservation has been tricky). Then we have two nights in the Gomo Gomo private game reserve where I hope to get some excellent shots of Leopards, my favorite animal, from the open land rovers.
After five days of a relaxed African bush experience, we'll leave modern conveniences and join four others and follow two professional trackers on a 3 day, 50 mile hike through lion country on the Sweni wilderness trail. I expect this will be an amazing experience and plan on capturing plenty of photo and video footage of the process. Others on this trek have been charged by Lions, threatened by elephants, and encountered snakes, bugs, heat, and exhaustion. Sounds awesome!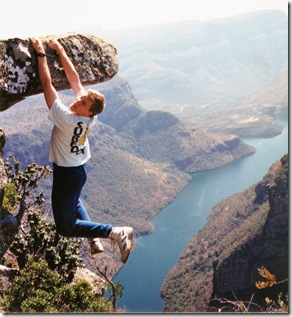 After roughing it, we'll spend one last night in the Kruger Park at Lower Sabie and then head out early the next morning for Johannesburg. We'll stop in the Blyde River Canyon; Curti wants a picture hanging off the rock I did back when I was 19, but that ain't gonna happen. We'll go through Nelspruit (one of my favorite South African towns) and then finish up our last three nights in a Johannesburg Bed and Breakfast.
Before heading home, we'll tour Soweto, visit a Cheetah Reserve, see a Lion Park where you can play with young cubs, and explore the Cradle of Mankind and the Sterkfontein Caves where some of the oldest humanoid remains have been found (over 2 million years old). We'll also hit a few of the African flea markets and maybe take a tour down a gold mine in Gold Reef City. If there was more time, I would have loved to spend two days in Bela Bela (previously Warmbaths).
I hope to post updates with pictures, but if I'm unable you can expect plenty of pictures and details shortly after my return in early November. I'll get Curtis to post some of his own thoughts/ideas too.