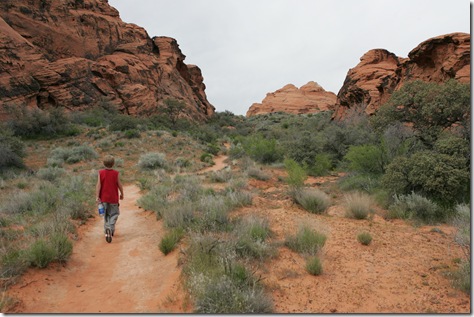 I loved summer as a kid; I dread it as a parent. At least the out of school part. Not because I don't want the kids to have fun and get a break from school, it's because they get so freakin' bored and I feel responsible. I don't remember being bored as a kid. Was I? It seems like my kids are constantly bored and I'm trying to figure out what I'm doing wrong as a parent.
I grew up in a small town surrounded by friends. There was hill after hill of Utah wilderness to explore right out of my front door. My kids live in the middle of suburbia and spend most of their time stuck indoors because of the rain and houses that fill the horizon in every direction. In addition, I don't know many of my neighbors…there aren't five kids of assorted ages in almost every house in the neighborhood. As a kid, I played constantly…basketball, football, rode bikes in the hills, had dirt clod wars, hunted with bb guns, and even some Dungeons and Dragons. Sometimes we'd even pack up supplies and as many as ten kids (ages 6-13) would hike several miles out of town, make a fire, cook dinner, and sleep under the stars. Just us kids.
The unknown is scary and I'm surrounded by it. I don't know some of my kids friends. And although I know their closest ones, I don't know most of their parents. I worry when my kids are with people I don't know well or roam the streets like I used to roam the wilderness. My kids don't have the foundation of religion that I did, which was pretty much the core of my life until my mid-twenties. Is it possible to raise good kids without religion? Well, my mother and father-in-law raised an incredible daughter, so I know it's possible. And right now I have awesome children, ask anyone. But all of this is unknown to me. I'm not on familiar turf at all.
Even Ivins, Utah, where I grew up, isn't the same anymore. Moving back there wouldn't help. Back then, everyone knew everyone. Literally. I was thinking the other day how I'm tied to all the kids I grew up with, even the ones that didn't like me. We all have a common bond, growing up in that small town. It's something that can't be explained. But what will my kids have? Will they remember a long drawn out boring childhood? Where I have fond memories will their minds be filled with sludge and misery?
The kids just spent 4 nights with me out of town on a business trip. They had a computer, movies, board games, a swimming pool, a mall across the street (but no money), books, cell phones, and TV…and they were bored out of their minds. It's the same story at home. They get so bored. Maybe I would have been bored too as a kid with electronic entertainment everywhere I turned. Maybe it has trained them to need a constant blitzing of flashing lights that never really satisfies. I loved the computer we finally got when I was in High School, an Atari 800XL (after years of begging and pleading). But I had a lot more to go with it.
Raising families in the city isn't anything new, it's just new to me. I need to do a better job of it. I don't want my kids to be bored, but maybe the game consoles, computers, TV's, stereos, movies, and MP3 players I bought them to help remove boredom, have made it worse. Maybe they have an inner need to explore the wilderness that no amount of Halo can replace. I wish they could. I wish they had friends in every direction, like I did. Maybe I need to stop worrying about it and let them negotiate their own boredom.
Aubree wants to get into piano lessons, Curti into guitar and Mikayla has a soccer camp coming up…those are good things. My parents may come up for a week, their Aunt Misty is moving up…so there is hope for the summer. I think the core issue is that raising my kids in a completely different environment that I knew is really scary. But I love them, we spend time together and they are good kids. We really are doing fine. Now if we can just somehow slide through these last few years clean, it'll be okay. When I hear about the troubles some have with teenagers and I look at my own…I know I'm blessed. Maybe I'm forgetting my own rough times. Now that I think about it, most of the fun times I remember were younger years, before fourteen. Although I don't remember being bored, I know I was depressed a lot from 15-17…maybe it's the almost the same thing. And I turned okay, for the most part. I'm sure my own troubles at that age make it extra scary to watch them go through these years. Teenage years are tough, so many changes and adjustments. Even so, I hate to see them so bored!