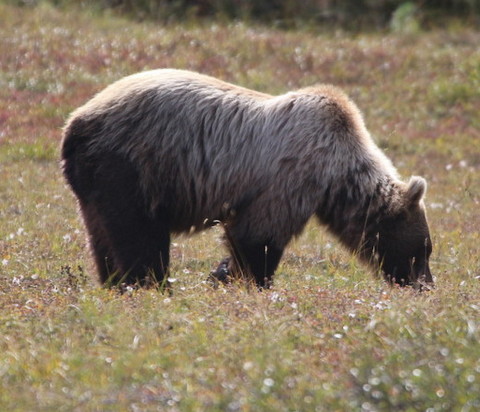 My buddy, Mike, and I took our motorcycles and traveled 6,800 miles on a crazy Alaska Adventure. We saw over 30 bears, 10 or so whales, a handful of sea lions, puffins, porpoise, 3 moose, and 3 caribou. We watched (and heard the thunder of) several tons of ice crash into the ocean off a 600 foot high glacier. We stood on ice 4,000 feet thick at 8,000 feet on the tallest mountain in North America. We rode and camped in sun, rain, heavy fog, wind, rain, and more rain. We explored pavement, dirt, rocks, gravel, and mud as slick as ice. It's all here for you to read about.
Alaska on Motorcycles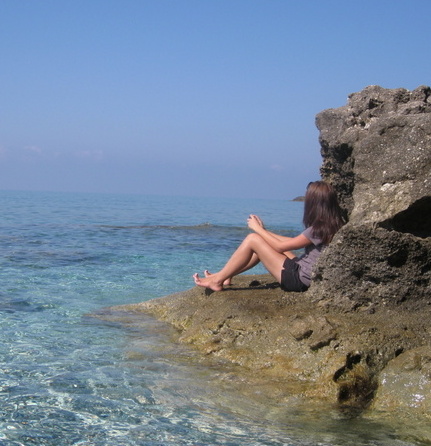 Mikayla and I rented a car and spent two weeks driving up and down mountains in Greece. We asked questions of the Oracle, went scuba diving on the island of Corfu, and explored many ancient cities as we learned about Greek history and mythology.
Greece with Mikayla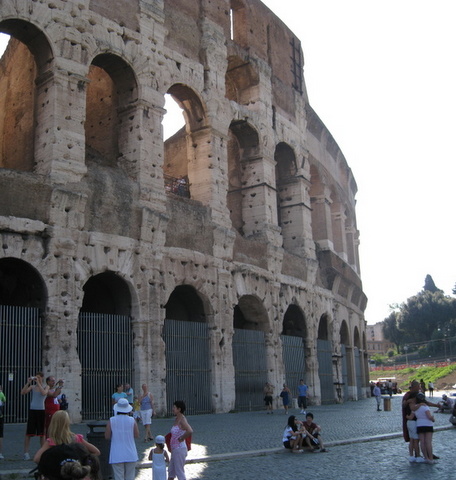 In 2009, my 18 year old daughter, Aubree, and I took our backpacks and train passes to Europe. For two weeks we hiked and rode trains from Rome to Barcelona. Without advance reservations or a set itinerary, we drifted anywhere the wind carried us (which one night meant we were homeless and slept on a sidewalk in France).
Italy, France, and Spain with Aubree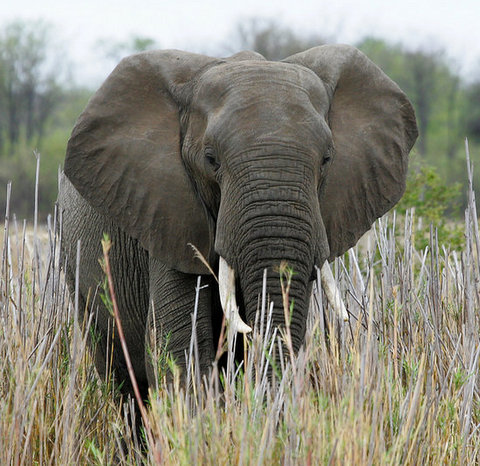 This is the first entry of the trip I took with my 14 year old son, Curtis, to South Africa in 2008. We rented a car and explored the Kruger Park, camped in the bush with two rangers (where during our hikes we were charged by an elephant and saw all manner of wildlife, including lions). We also spent a couple of days in a private game reserve and wrapped up our trip in Johannesburg and Soweto.
South Africa with Curtis
Editing Software for Writers posted on Mar 1, 2015. Category:WritingTips

As an indie writer, I do my own editing (with some help from friends and family). Despite spending hours scouring for typos and errors, they show up in my published materials. I've considered editing software in the past, but the choices, cost, and lack of good reviews turned me away. Last month I gave it another go and tested twelve different applications. Here are my conclusions.

Impending Gas Explosion: Save the Cats? posted on Feb 20, 2015. Category:Blogs • Family

The main gas line to our house burst, screaming like a hissing banshee and freaking out the neighborhood. When I opened the garage door and realized I stood in a ticking bomb, myriads of thoughts hit me. Was one of them "How do I save the cats?" No. But I still saved them.

Writing Tips #5: Editing posted on Jan 14, 2015. Category:WritingTips

Tip Five in my Writing Stories Tips (which starts here) is all about editing. What, when, where, when why do we edit? It's all here. Read this and you'll be in the know on all things editing.