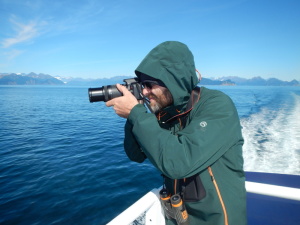 I'm a writer living in the Pacific Northwest. I don't make a living as a writer, nonetheless, I am a writer. I work a day job and pluck away at my keyboard on weekends and evenings. I hope that will someday change but at my age, I'm not holding my breath.
My life started in one direction and spun in my 30's. I grew up in the Mormon church and, when I was 19, served a mission in Johannesburg, South Africa. At 21 I married, and a couple of years later, Aubree, was born. Another two years down the road, Curtis joined the family and two years after that, Mikayla. That's when everything changed.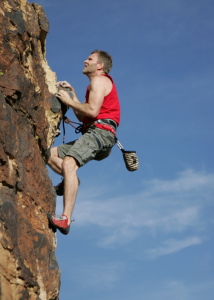 I've struggled with depression, religion, marriage, and my career in ways I never imagined possible. My theology changed in my twenties, and I moved from Mormonism to agnosticism. I lost the respect of many of my peers and friends who I know will never be able to understand. The change also ripped out the foundation my life was built on. My business tanked. Ouch. A few years later, divorce. Ouch Ouch. The anguish forced me to redefine many lifelong goals and take another look at who I was and where I was headed. My book, Trudge On, Soul goes into all the dirty details about these struggles–recounted while riding a motorcycle through the Alaskan wilderness.
I married an awesome woman, Sandi, and our family enjoyed wonderful years as the kids became adults. My changes were difficult, but weathering the storm paid off and taught me powerful lessons. If I could go back, I wouldn't change a thing. I ended up in a good place.
I have a Masters Degree in Accounting but most of my career has been focused in IT. Today I work for the public schools in the state of Washington. I prefer to call myself a writer and traveler (I have two books on Amazon). I enjoy spending time with my wife and kids, writing, camping, taking pictures, reading, rock climbing, riding dirt bikes, and playing video games (a few favorites: COD, WOW, Everquest, FarCry, DragonAge, DAOC, Ultima, Diablo…I could go on, but won't).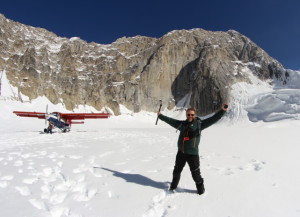 I thank those others who have given me the courage to bare myself to the world. We are all human, we all have skeletons to hide. I cherish those who have seen my dark side and can empathize with my struggles. I still at times feel apprehensive about what I share in my writing, but I've spent too much of my life trying to hide from my demons.
Send me a message!