Wanderlust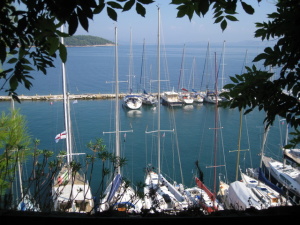 I grew up in a sheltered Southern Utah town (population: several hundred people when I was a child). I didn't ride in an airplane until I was a senior in High School–we went to Mexico City. The culture change was astounding. I loved being in another country, and hearing a language I couldn't understand. We hiked the pyramids, drove through the ghettos, and haggled with the merchants.
My next foreign experience was living in South Africa as a Mormon Missionary. Most of the time we knocked on doors, walking up and down the streets all day long. That part sucked. But sometimes people would invite us in and we'd sit and talk with them. I met so many fascinating people. Some of them told me crazy stories, one kid had a black mamba and spitting cobra, and I made some great friends. The experience turned me upside down.
Travel is a powerful tool for growth. I love meeting and talking to people, taking pictures of new places, and the feeling of exploring a new country for the first time. After my divorce, I promised each of my children a trip to any country of their choosing. I wanted to pass on my love for travel to them. My daughters caught the bug and spend months every year backpacking and living in all parts of the world.
I travel as frugal as possibly. I take dried fruit, jerky, and water bottles to limit how often I eat out. I look for good deals on flights, transportation, and lodging wherever I can. I've found that's the only way that, financially, I can pull it off.
Here are a few of my favorite trips.
Sandi and I went to Costa Rica in December of 2012. It has taken me a few years to edit my journal entries, but I'm finally getting around to posting them (Jan 2017). When I finish the blogs, I'll post a Photo Album. The trip includes stops at Tamarindo, Montezuma, backpacking in the Corcovado, and a resort near the Arenal volcano.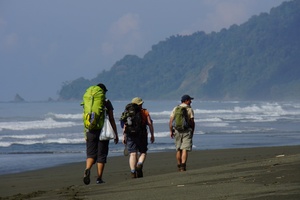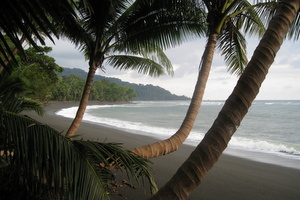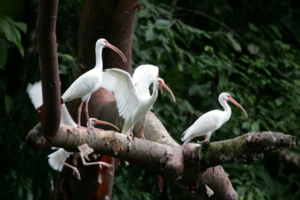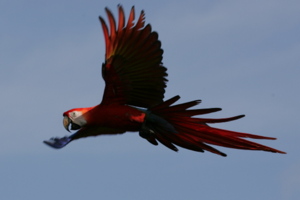 Alaska on Motorcycles
This trip report generated enough interest that I spent three years rewriting it. It is now a novel. See it here: Trudge On, Soul.
My buddy, Mike, and I took our motorcycles and traveled 6,800 miles on a crazy Alaska Adventure. We saw over 30 bears, 10 or so whales, a handful of sea lions, puffins, porpoise, 3 moose, and 3 caribou. We watched (and heard the thunder of) several tons of ice crash into the ocean off a 600 foot high glacier. We stood on ice 4,000 feet thick at 8,000 feet on the tallest mountain in North America. We rode and camped in sun, rain, heavy fog, wind, rain, and more rain. We explored pavement, dirt, rocks, gravel, and mud as slick as ice. It's all here for you to read about.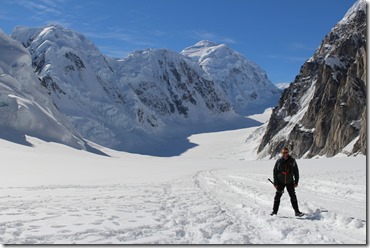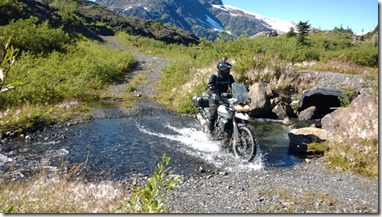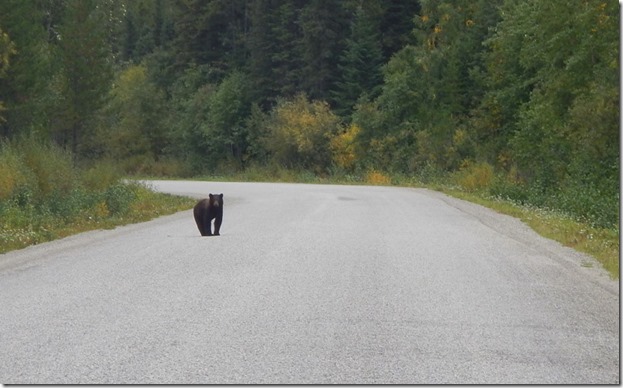 For Mikayla's trip, she chose Greece. In 2010, she was 14 and the two of us rented a car and drove all over the mainland. There are so many places I want to see in the world that I don't think I ever would have made it to Greece if it wasn't for her. The trip was amazing. The history, scenery, and people were spectacular. Now I just have one more place on my list I want to visit again. I don't think I could satisfy my travel desires if I spent nine months of the year on the road.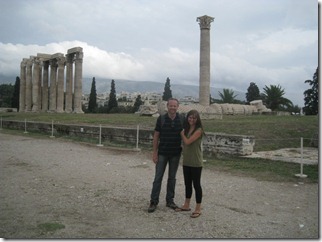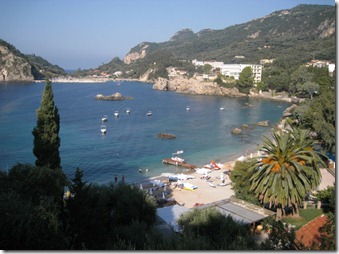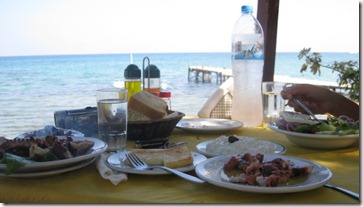 Italy, France, and Spain with Aubree
Aubree was 18 in 2009 when the two of us went on her trip. She wanted to backpack through Italy, France, and Spain so we started in Rome and ended in Barcelona. It was insanely hot, the airline lost our luggage, and we had troubles with the languages,. One night we even ended up stranded at the train station and had to sleep on the sidewalk. In other words, the trip was an awesome adventure! I'd do it again in a heartbeat.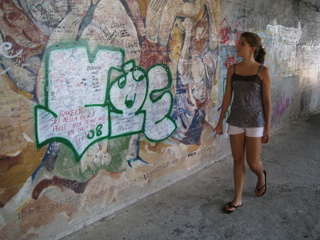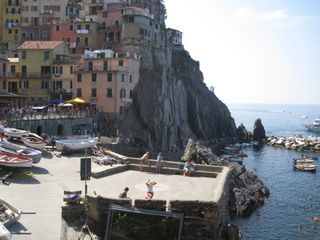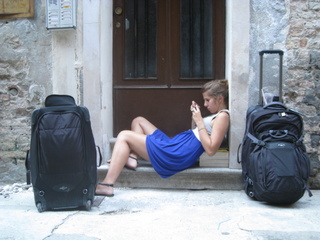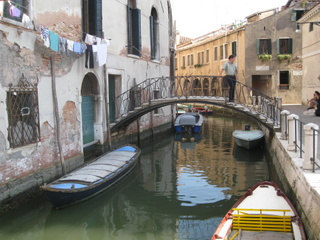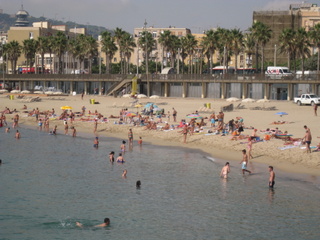 Curtis was 14 when the two of us flew off to South Africa for his Photo Safari trip. We lugged a hundred p0unds of photography gear, including my 800mm lens. We spent most of our time exploring the Kruger Park where we stayed in rondovals, camped/hiked with Rangers, and spent two days in a private game reserve. We also jumped off a cliff, visited Sowetto, and petted a purring cheetah. We both agree that one day we will take this trip again.