An full album of pictures from our trip is available here.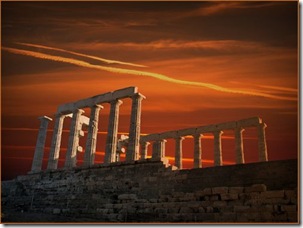 Mikayla has spoken: Greece and Turkey.
It's a lot of work planning out these trips because we don't do an organized thing. We do the whole thing from scratch, something I think can be compared to building your own house without a contractor. We are on our own…which is quite intimidating. But I'm getting better at it. Experiences like sleeping on the sidewalk in France and getting chased by an elephant in South Africa have helped me realize that things will work out. One way or another, things work out.
This will fulfill the promise I made to my kids several years ago, a one-on-one trip with each of them to wherever in the world they wanted to go. It has turned out to be one of the best ideas I ever had. The times spent with Aubree in Europe and Curtis in Africa are beyond words…and pictures. Two solid weeks alone with each of my kids, experiencing new things, learning new things…it's an amazing opportunity. I am so grateful to be in a position where I can do this with them and to have a supportive wife.
So for any of you that have been to Greece or Turkey, please pass on your thoughts, ideas, and suggestions. We'll be heading out in September!